Annual Dog Show
Poster from the 1967 show
Type
Dog show
Frequency
Annual
Introduced In
"April 9th"
An annual dog show was seen in a flashback in "April 9th," when Mr. Morris told Buster about what happened during the 1967 dog show. The 1967 dog show was the 25th annual dog show, meaning that the annual dog shows began in 1943.
1966 Dog Show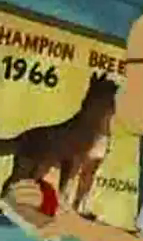 A poster showing the winning breed from the 1966 dog show is seen in the background of the flashback.
1967 Dog Show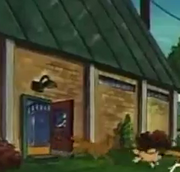 Mr. Morris participated in the 1967 dog show with a shitzoo, when all the dogs went running away, to a field with thirteen equally sized circles imprinted in it. It was from this point that Mr. Morris believed in aliens. Multiple characters from Grandpa Dave's Unidentified Town are seen present, such as Ed Billings, Eli, and Tom, implying that the 1967 show may have taken place in that town.
Contestants
Some other contestants also appeared in the background in addition to these contestants:
Ad blocker interference detected!
Wikia is a free-to-use site that makes money from advertising. We have a modified experience for viewers using ad blockers

Wikia is not accessible if you've made further modifications. Remove the custom ad blocker rule(s) and the page will load as expected.