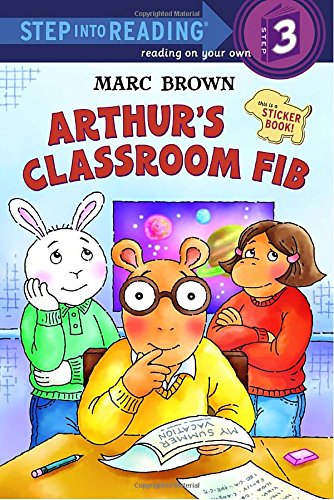 Arthur's Classroom Fib is a 2007 step 3 Arthur Step-Into-Reading Book written by Marc Brown.
Plot
When Arthur and his classmates head back to school, they're asked to write about their summer vacation. But when Arthur hears the exciting things his friends have done, Arthur feels he must make up a better story of his own. Will Arthur tell the whole class a lie or will he actually tell the truth?
Ad blocker interference detected!
Wikia is a free-to-use site that makes money from advertising. We have a modified experience for viewers using ad blockers

Wikia is not accessible if you've made further modifications. Remove the custom ad blocker rule(s) and the page will load as expected.