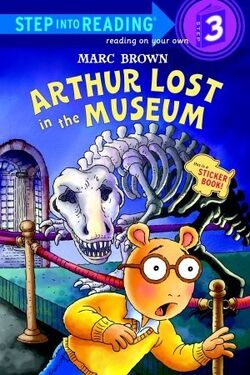 Arthur Lost in the Museum
is a Step-Into-Reading book written by
Marc Brown
first published July 12, 2005.
Summary
During a class visit to the museum, Arthur needs to make a quick visit to the boys' lavatory. But a wrong turn leads him into a diorama of life-size models of Pilgrims celebrating the first Thanksgiving . . . just as Mr. Ratburn and his class are about to study it. Will Arthur be in big trouble?
Ad blocker interference detected!
Wikia is a free-to-use site that makes money from advertising. We have a modified experience for viewers using ad blockers

Wikia is not accessible if you've made further modifications. Remove the custom ad blocker rule(s) and the page will load as expected.