Home
Talk

24
2,882pages on
this wiki
News
December 4, 2013 - Wikia's Fluid Layout has arrived. How does it look? Give your opinions here.
December 3, 2013 - Arthur's Perfect Christmas will be aired on PBS Kids on December 10th & 25th.
November 11, 2013 - Season 17 premieres in North America.
October 30, 2013 - Based on a True Story is available for free on iTunes! Expires 11/12. (link)
October 24, 2013 - Arthur Comics: So Funny I Forgot to Laugh is released on PBSKids.org (link)
September 23, 2013 - Arthur will be at the New York Comic Con on Sunday, October 13 from 12:15 pm - 1:15 pm! (details here)

July 1, 2013 - Due to the Children's Online Privacy Protection Act (COPPA), Wikia has blocked all unregistered users from editing this and many other Wikis. If you are 13 and up, create an account to continue editing!

June 18, 2013 - Arthur's Facebook page is asking for new episode ideas! (see here)

June 1, 2013 - Titles for season 17 released! Read them here

May 6, 2013 - "The Last Tough Customer"/"Brain's Chess Mess" kicks off the second half of season 16.

February 25, 2013 - The first fan-on episode is under the makings, for more information click here.

December 17, 2012 - The rest of Season 16 premieres, in Australia.

October 15, 2012 - Season 16 premieres today!

Poll
How should the season pages be named?
Would you like to be part of the fun?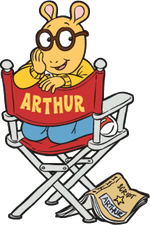 Hello there! Our community is currently looking for volunteers that could voice act one of our beloved Arthur Characters, which will be auditioning in the upcoming Fan-on Animation Premiere sometime next year! Kids and Adult voices are needed immediately, so apply quickly until auditioning rolls become full!

For the ones that don't want to audition or don't have the talent to voice act, then your in luck! We are currently searching and thinking of two separate stories that is such original that maybe it might be one of yours! We only accept idea(s) and plots that are appropriate for the Fan-on. So hurry and publish your idea(s) until it's too late!

All Submission ends on March 15, 2014.


For more information, click here to submit your request or just leave a comment!

This announcement is sponsored by Arthur Wiki and it is NOT an official announcement from 9 Story Entertainment, WGBH, Marc Brown Studios, or any official sponsors from the Arthur Series. The sponsors listed are NOT cooperated on this Community project.
Contribute to this wiki
If you are new to wikis, check the getting started information page.
Check out the community portal to see what the community is working on, to give feedback or just to say hi!

Join the chat!
Featured Article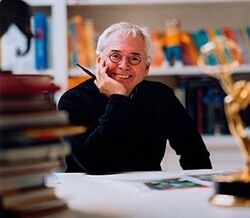 Marc Brown is a beloved story writer that illustrated, yours truly, Arthur. Further more, he will become 68 years old on the 25th of November, so don't forget to celebrate!

Featured Video


D.W. thought it was a great idea to lie to Muffy about a couple wanting to have a wedding day, which she was actually planning it for herself all the long.
Links
Official Arthur Sites
Kids Pages
Social Media
Marc Brown Studios
Other Production Companies
Arthur Wiki's Affiliates
Template:ParentFilter