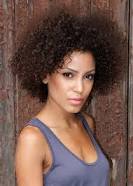 Barbara Mamabolo voiced Lydia Fox in the Arthur episodes "The Wheel Deal" and "Little Miss Meanie".
She also voiced previous Canadian shows such as Boo Boo from Ruby Gloom and Zoey from Total Drama.
Credits gallery
Ad blocker interference detected!
Wikia is a free-to-use site that makes money from advertising. We have a modified experience for viewers using ad blockers

Wikia is not accessible if you've made further modifications. Remove the custom ad blocker rule(s) and the page will load as expected.