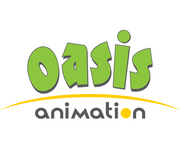 Oasis Animation is a Canadian animation studio.
Oasis handled the pre-production for season 12/13 and 14/15, while Cookie Jar Entertainment handled the rest of production for those seasons.
On September 29, 2015, it was announced that Oasis will be the main animation studio starting with season 20,[1] taking over from 9 Story Media Group.
References
Ad blocker interference detected!
Wikia is a free-to-use site that makes money from advertising. We have a modified experience for viewers using ad blockers

Wikia is not accessible if you've made further modifications. Remove the custom ad blocker rule(s) and the page will load as expected.