"Powerses' car" is not an official name.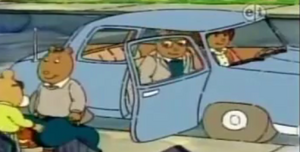 The Powerses' Car is a light blue 2-door coupe driven by the Brain's parents, Mr. and Mrs. Powers. It was shown in segments where the Brain was the central character.
Description
The Powerses' car is light blue on the exterior and has round headlamps and red rectangular taillights. The interior is tan, although the dashboard is gray, and has cloth seats, including front bucket seats and a rear bench seat; and it has a center console mounted automatic transmission gear shift.
Ad blocker interference detected!
Wikia is a free-to-use site that makes money from advertising. We have a modified experience for viewers using ad blockers

Wikia is not accessible if you've made further modifications. Remove the custom ad blocker rule(s) and the page will load as expected.