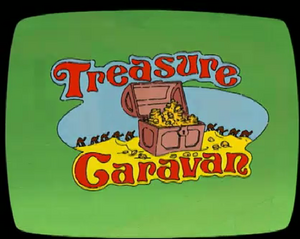 Treasure Caravan
is a TV show featured in
Family Fortune
. People bring in any old items they have to get them valued.
Arthur
bought in a chair hoping it would be valuable, but it wasn't. However, the rug that baby
Kate
was holding was worth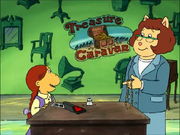 $5,000. Arthur had the choice to sell the rug or let Baby Kate keep it. He kindly let Kate keep it.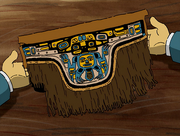 The program parodies the PBS program Antiques Roadshow, which travels the United States and gives people an opportunity to get their antiques valued, sometimes resulting in high-value finds.